time codec
chamber ensemble (2007)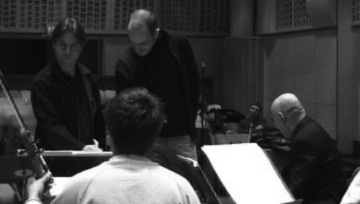 Written for and during workshop with SAMI Sinfonietta and Esa-Pekka Salonen.
Specifications: 14 instrumentalists: flute, oboe, Bb clarinet, contrabassoon, F horn, Bb trumpet, trombone, percussion, piano, violin I, violin II, viola, violoncello and contrabass.
Comment:
Computer-assisted paraphrasing, spectral analysis, orchestration and transcription of my electroacoustic composition "Frau Tot ist tot. Sie lebt nicht mehr."
Premiered 2007 at the Swedish Radio House.