seven eves
for chamber ensemble & electronics (9') (2013)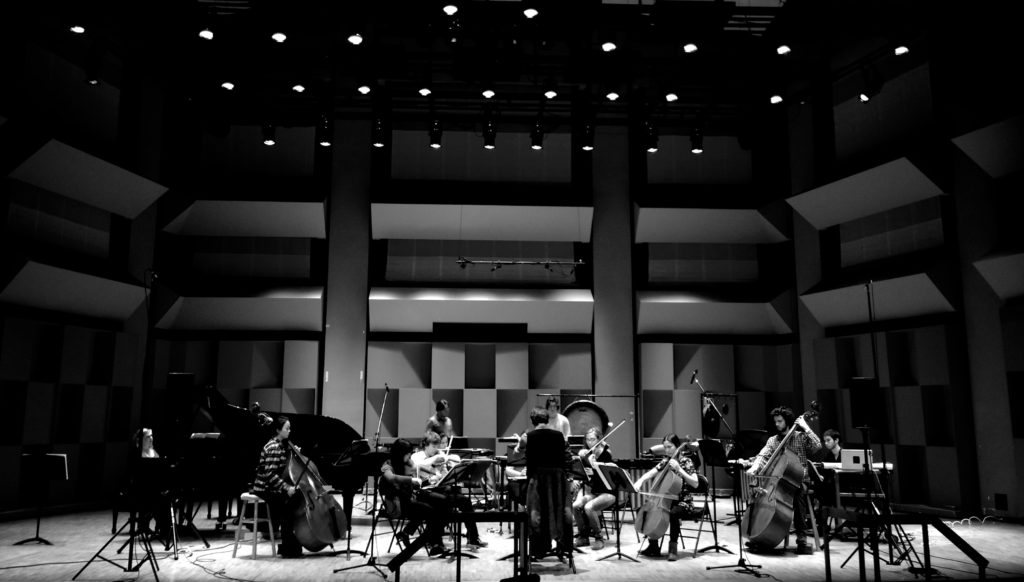 Written for and during composer-in-residence with the McGill Contemporary Music Ensemble (CME) and conductor Christian German Gort.
Specifications:
12 instrumentalists and electronics: flute, clarinet, bassoon, percussion I, percussion II, violin I, violin II, viola, cello, double bass I, double bass II, piano and electronics.
Optional version for 5 instrumentalists and electronics: flute, clarinet, violin, cello, piano and electronics.
Comment:
seven eves started off as a paraphrase of the piece deed (piano quartet) with similar principles of a formal "tilted palindrome".
seven eves investigates the characters and reverberations of seven different environments ("rooms" or "eves") and was partly constructed with the use of convolution reverb techniques
(a process used for digitally simulating the reverberation of a physical or virtual space). The piece deals with real reverberations in the actual performance space (of course), as well as "faked", "modified" and "unnatural" reverberations, by the use of extended performance techniques, spectral orchestration and live electronics.
Premiered 20130405 at Pollack hall, Montreal, CA.
Score available at: Babelscores