pictures of fields without fences
string orchestra / string septett (7'-9') (2006)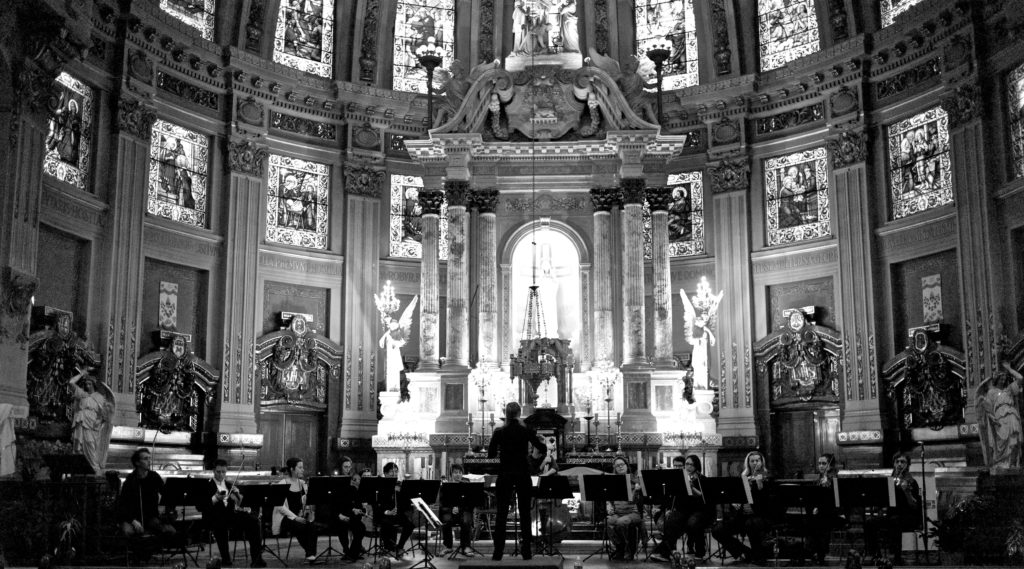 Specifications: violin I, violin II, violn  III, viola, cello I, cello II, double bass
Dedicated to: Eva Gran
Alternative title: Bilder av fält utan stängsel
1st Prize winning composition of the London Music Society 2017 International Composer's Competition for the London City Philharmonics.
Selected performances:
KMH Strings, cond Marcus Jonsson:
Bromma Kyrka, Stockholm, SE (Premiere 200609)
Ad Lib, Swedish Radio P2 broadcast,  SE
Exhibition music, Fornsalen Museum, Visby, SE
Kristinehamns Stråkorkester, cond. Maria Erixon:
Christinateatern, Kristinehamn, SE
Phoebus Chamber Orchestra, cond. Andrew Crust:
Christ Church Chatedral, Montreal, CA
Ensemble Arkea, cond Dina Gilbert:
Église Notre-Dame-Des-Sept-Douleur, Verdun, CA
Styrsö Kammarsolister with Stenhammar Quartet:
Styrsö Kyrka, Göteborg Archipelago, SE
Quasar saxophone quartet (saxophone quartet version):
Casa Del Popolo, Montreal, CA
Mtl Strings, cond Francois Koh:
Lion d'Or, Montreal, CA
La Fonderie Darling, Montreal, CA
London City Philharmonic:
TBA, London, UK
Comment:
Pictures of fields without fences aims to strip down the music to the essential parameters, to peel off and remove until what is left is some kind of 'skeleton music'. If offers a meditation on the inevitable transformation or obsolescence of things, in the manner of a photograph which over time becomes faded and bleached by the sun.
In "Pictures of Fields without Fences" wird die Musik auf ihre essentiellen Elemente reduziert, stehen das Weglassen und Aussparen im Mittelpunkt – bis nur noch eine Art ´Skelettmusik` übrig bleibt. Eine Meditation über die unvermeidliche Veränderung und Auflösung aller Dinge. Wie eine alte Fotografie, deren Farben und Konturen mit der Zeit vergehen, ausgebleicht vom grellen Licht der Sonne.
Reviews:
Meditativ känsla – Det andra stycket hade skrivits och presenterades av Fredrik Gran och det var musik med en helt annan utgångspunkt. Musiken lät som det hade hänt något viktigt för länge sedan, men vad det var fick publiken själva föreställa sig. Kanske en meditativ känsla som anar något viktigt men ändå alltid finns men som jag precis här och nu upptäckt."
-Anna Ståläng, Nya Kristinehamnsposten
"Mer skönhet bland Ad Libs skivfavoriter, som om det inte har framgått, så premieras musikalisk skönhet alltid före fulhet i detta forum."
-LEX (spoken), SR P2 Ad Lib
Score available at:
nomus21
Babelscores
Released on: Title TBA album, Moderna records, CA, 2018