imminent crossings
for symphony orchestra (2008)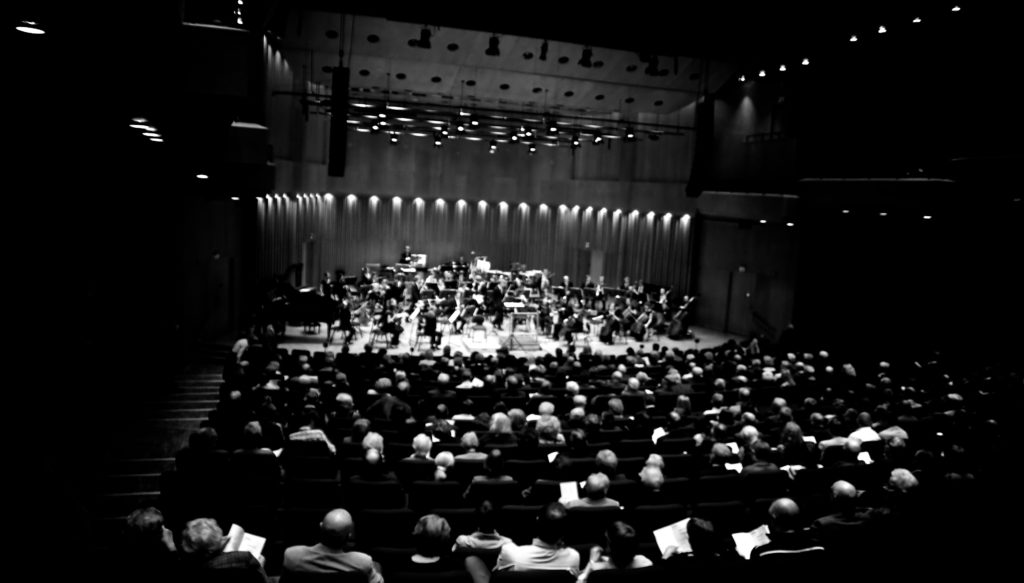 Written for KMH symphony orchestra with Paul Mägi.
Specifications: 3fl (fl3:picc/flt), 3cl (cl3: bass cl), 3sax (1 alto, 2 tenors), 3bn (bn 3: contra bn), 3hn, 3tpt, 3tbn, tu, timp, 3perc, git (nylon stringed & f-hole orchestra git), pno, strings (vln 1.1, 1.2, 1.3,1.4, vln 2.1,2.2, 2.3, 2.4, vla 1,2,3,4, vlc 1,2,3,4, cb 1,2)
Comment:
"Imminent Crossings" investigates orchestral writing through the metaphor of a mechanical record player.
It proposes a reflection on the effects of recorded media on how music is experienced.
"Imminent Crossings" betrachtet die Klänge des Orchesters durch die Brille eines mechanischen Plattenspielers. Es ist eine Reflexion über den Einfluss mechanischer Aufnahmen auf unsere musikalische Wahrnehmung.
Score available at:
nomus21
Babelscores
Selected performances:
Västerås konserthus, Västerås (premiere)
Berwaldhallen, Stockholm